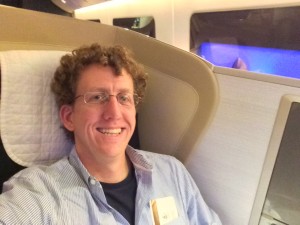 I got a crazy idea last month. I decided to do a mileage run. I'm going to fly 40,000 miles in December. The goal is to keep my Platinum status, which requires 50,000 miles for the year.
Of course, I've already flown 50,000 miles this year. (That's like flying around the world…twice.) But 10,000 of those miles counted for status. The rest were award tickets. Those tickets gave me luxurious first-class experiences, but they didn't count toward frequent flyer status.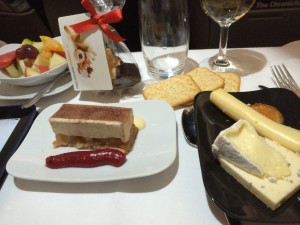 In this week's post:
My take on Platinum Status
What it takes
Where I'm going
Platinum Status
I almost regret ever getting status. Before having it, I just flew where I needed to when I needed to. And I just took whichever airline was cheapest. But now I'm hooked. I limit my search to American Airlines, without ever looking at the other sites. Maybe that's a good thing. Too much choice often paralyzes people.
Platinum status doesn't really do that much for me. I'd rather board last instead of waiting in an airline seat for half an hour. I would feel differently if I planned on putting a bag in the overhead bin. Instead I check a bag, even though it usually comes out after several bags that don't have the priority tag.
The best perk is probably the upgrades. Since I reached platinum, I've had a better success rate. (It's almost too good – I may have to buy more upgrade vouchers.) I also like the 100% bonus for award miles. That means I get 100,000 award miles for flying 50,000 miles to get my status. The free checked bag and complimentary extra-legroom seats are nice too.
Getting to Platinum
Platinum status on American takes 50,000 miles. That's roughly twice around the Earth. Last year I kept my status by making four trips to Texas and three international trips. Round-trip to Texas is about 4,000 miles, so that 16K. Trips to Europe and South America run 12,000 miles on average, so that gets another 36,000,
Of course, that's not cheap. The flights add up to about $5,000. It's about $500 per domestic flight and $1,000 per international. And it burns through my vacation time pretty fast. I can work remotely in Austin without burning vacation days. I even worked for a week in Argentina last year for the same reason.
It sure would be easier to keep my status if I had to fly for work. Does anyone ever ask their employer to fly them more? (Of course, All views expressed here are mine alone and do not represent the views of my employer.)
Where I'm going
The fun part is where I'm going! This week I'm going to Rio, with a connection in JFK. Next week is Curacao, in the Caribbean, just off the coast of Venezuela. And then the third week will be Morocco, with stops in Casablanca and Marrakesh. These are all warm weather spots because I the weather in Berlin was cloudy and freezing when I hatched my plan. (As soon as I booked everything, the weather warmed up everywhere. And now there's rain in the forecast for South America.)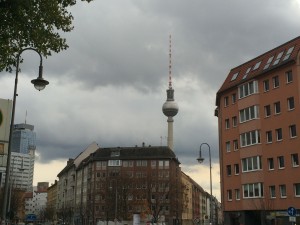 I'm a bit worried about even getting into Brazil. I have a visa, but it's in my expired passport. They told me that wouldn't be a problem, but you never know. I may have to beg and plead. I guess I'll still get the miles even if they just send me right back again. Assuming I get in, I can't wait to see the Christo Redentor statue and the Pao de Açucar rock formation. Maybe the clouds and rain will make for dramatic photos.
In Curacao I'm staying in an Airbnb with a view of the beach about ten minutes away by foot. I just want to eat every meal sitting on the beach. Even if it's also cloudy and raining.
At least Morocco should have sun. I'm really looking forward to speaking French there. They have some beautiful Mosques and Cathedrals. And I love couscous. Really, I'm just on a food adventure this year.
Obviously travel is something that I enjoy immensely. Shooting for status each year is a nice way to have a goal for number of places to go. But I don't know how much longer I'll keep this up. At some point I'll have to let it go. But I'm going to enjoy it while I can.